Rujuta Gaonkar has been living and working in the Pacific Northwest for the past 19 years, doing conducting research and developing, managing and evaluating programs in the public health field, always focused on the intersection between public health and social justice. Since her transition to motherhood in early 2010, Rujuta has become more keenly aware of and passionate about the importance of assuring that all parents and caregivers have the support they need to maintain healthy families.
Kathryn Weeks was born and raised in Albany, Oregon. After living away for several years in various parts of the US, Kathryn returned to the Northwest and worked as a nurse in women's health in hospitals and in family planning and maternity case management at community health centers. She became involved with the work of FFO after the birth of her first child in 2015 and now the whole family and the family business is involved! Kathryn and her husband, Ben Verhoeven, are the second-generation owners of their family wholesale nursery business Peoria Gardens. They have implemented various family-friendly policies at the nursery, including full pay parental leave. Kathryn spends her free time creating permaculture gardens for herself and friends and chasing chickens and children.
Rae Jesequel is currently a stay-at-home mom of 4 kids, ages 5, 9, 16, and 19. She has also been a working mom, a single mom, and now a married mom. Her experiences with motherhood opened her eyes to the serious lack of systemic support in this country for caregivers, and she became involved in activism with many different organizations, finally devoting most of her time to Family Forward. When she is not smashing the patriarchy, she enjoys making art, getting tattooed, reading, weightlifting, and horseback riding.
Amy Donohue is a Principal with Bora  Architecture & Interiors and has over twenty-five years of experience designing spaces for education, performance and collaborative work. Trained in Design Justice and Critical Race Theory, Amy has been instrumental in the creation of Bora's equity framework and action plan toward ending systemic racism. She is currently leading the firm's effort to co-develop workforce housing for young Black professionals in the AEC industry, seeking to grow the pipeline of diversity in the profession. Amy and her husband, architect Paul McKean, live in Portland with their two young daughters. In her free time, Amy enjoys reading, gardening and exercising with friends.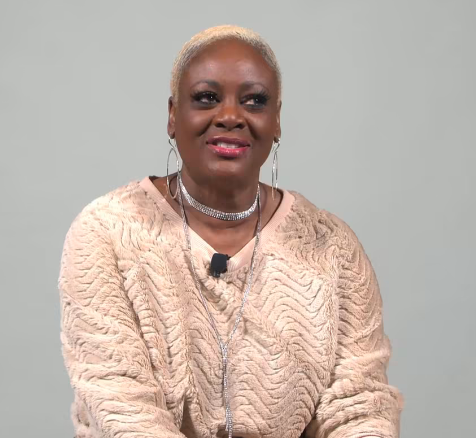 Zena Moore has been an active member of Family Forward's Action Team. She holds a Masters of Social Work from Portland State University with training in Practice and Leadership in Communities and Organizations. Zena is a chemical dependency counselor with Lifeworks NW and works closely with clients to believe in their success. Her long-term goal is to start a therapeutic practice which rebuilds the relationships between parents and their children.