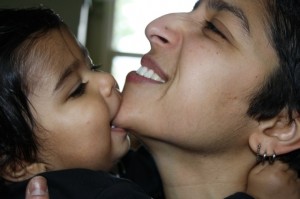 Rujuta Gaonkar has been living and working in the Pacific Northwest for the past 19 years, doing conducting research and developing, managing and evaluating programs in the public health field, always focused on the intersection between public health and social justice. Since her transition to motherhood in early 2010, Rujuta has become more keenly aware of and passionate about the importance of assuring that all parents and caregivers have the support they need to maintain healthy families.
Katrina Yuen is a mother of two passionate sports enthusiasts, readers, and foodies. She is the Director of HR and Operations at FMYI, Inc., a Portland based software company. At FMYI, she has implemented family friendly policies she believes everybody deserves: unlimited paid time off, remote work settings, and a culture of trust and family.  Prior to full-time parenting and part-time start-up HR, Katrina lived the corporate life at Nike in various international HR roles. She loves family time, food, and running!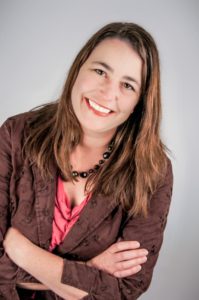 Sara Ryan has worked at a variety of nonprofit organizations over the last few decades. She got to know Oregon quite well working for the nonprofit SOLVE,  encouraging volunteers around the state to clean up our rivers and plant trees.  But, being allergic to most of the outdoors here, decided to switch gears and encourage volunteers to get involved in her top priority, our messy democracy.  She has been running the Oregon Labor Candidate School since 2012, and is proud to be part of the Labor movement by supporting leaders who strive to pass policies that improve the lives of all Oregonians.   Before moving to Oregon, Sara served homeless families in South Bend, Indiana, worked at the Center for AIDS services in Oakland, CA, learned from the poorest of the poor in Guatemala, and provided support to a family resource center serving immigrant families in San Francisco. She now spends most of her free time trying to keep up with her young kids and sneaking in a book or two.
Anna Stiefvater has worked for many years supporting families as a public health nurse. She currently works in the Maternal and Child Health Section of the Oregon Public Health Division and previously worked at the Multnomah County Health Department. She has served on the Board of Directors for the Oregon Public Health Association and as chair of the Cabinet on Health Policy for the Oregon Nurses Association. Her work with families, along with her own experiences as a mother, has made her passionate about improving the conditions that young children grow up in.  She is the mother of two daughters and hopes that policy and culture change will come about to support them in successfully balancing their own work and families someday.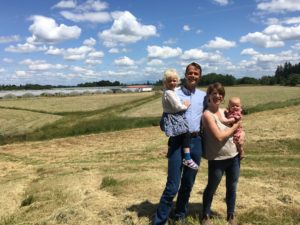 Kathryn Weeks was born and raised in Albany, Oregon. After living away for several years in various parts of the US, Kathryn returned to the Northwest and worked as a nurse in women's health in hospitals and in family planning and maternity case management at community health centers. She became involved with the work of FFO after the birth of her first child in 2015 and now the whole family and the family business is involved! Kathryn and her husband, Ben Verhoeven, are the second-generation owners of their family wholesale nursery business Peoria Gardens. They have implemented various family-friendly policies at the nursery, including full pay parental leave. Kathryn spends her free time creating permaculture gardens for herself and friends and chasing chickens and children.
Jennifer Schuberth has worked in finance, academics, and nonprofits and was most recently the Executive Director of Alder College, a two-year liberal arts college concept for students living on low incomes. Alder's work lives on at David Douglas High School in East Portland. Jennifer holds a Ph.D. in Philosophy of Religion from the University of Chicago, and a B.A. from Washington University in St. Louis, where she majored in both literature and finance. Jennifer lives with her partner and two children in Portland, and recently completed her first novel, which takes place in 1893 Portland.
Rae Jesequel is currently a stay-at-home mom of 4 kids, ages 5, 9, 16, and 19. She has also been a working mom, a single mom, and now a married mom. Her experiences with motherhood opened her eyes to the serious lack of systemic support in this country for caregivers, and she became involved in activism with many different organizations, finally devoting most of her time to Family Forward. When she is not smashing the patriarchy, she enjoys making art, getting tattooed, reading, weightlifting, and horseback riding.